Finneytown Furnace Repair Services
Emergency
HVAC Repair

Services in Finneytown, OH
When you lose comfort indoors and the weather is hot or cold outdoors, you need a responsive HVAC expert near you that offers emergency heating and cooling services at prices that are fair. Someone is always available at Finneytown Heating & Cooling. No matter what time of day or night you call, you will always reach a live expert who cares — never a machine. Our call center's HVAC experts can send an NATE-certified technician to your home right away.
At Finneytown Heating & Cooling, our emergency repair vehicles are "ready to roll" at all times with an inventory of replacement parts to take care of your HVAC emergency — we pride ourselves on our rapid call resolutio. Our call center representatives don't just jot down your problem on a scrap of paper either. Every single detail concerning your equipment is safely stored on our secure servers and if you're an existing customer, you already know your in the good hands dealing with the best in the HVAC business. Finneytown Heating & Cooling offers 24-hour emergency air conditioning repairs, emergency heating system repairs, furnace repairs, emergency heat pump repairs and all types of HVAC repairs throughout Southwestern Ohio and parts of Northern Kentucky with fast dispatching after hours, weekend and holiday support and immediate same-day scheduling for all types of heating and cooling emergencies. 
One of the most common causes of an emergency with an HVAC unit is due to a water leak, either from your furnace or your air conditioner. Water leaks are especially dangerous during the winter because your furnace is essential during this time of year. Other emergencies often involve anything electrical within the HVAC system itself. Other things that are considered emergency situations include heating and/or cooling problems that you can't stop by cutting the power directly to your unit, issues that pose an immediate risk or danger to you or any of your family members and HVAC problems that, despite seeming to be minor at the moment, are things that can escalate into something more serious if ignored.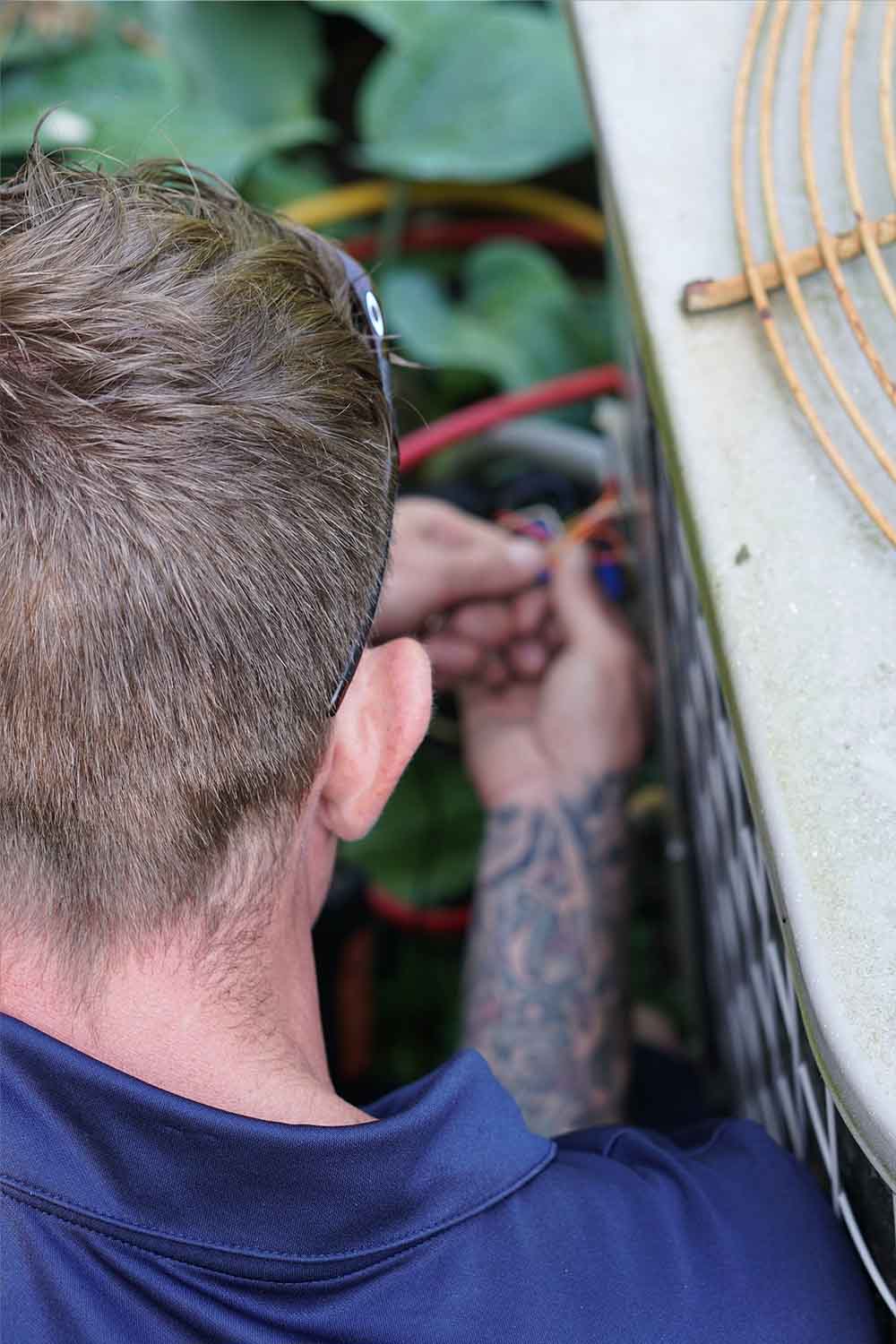 Schedule A
Diagnostic Service

Call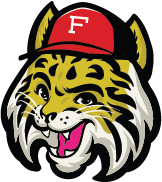 10% off Service Call
Book Now
We Repair All Types of HVAC Equipmen
If it involves heating, air conditioning or indoor air quality — your friendly local experts at Finneytown Heating & Cooling can help! As your local HVAC repair experts in the Greater Hamilton County and Greater Montgomery County area, our NATE-certified technicians at Finneytown Heating & Cooling can repair and services all brands of HVAC equipment, all makes, models, ages and styles of equipment. We are an Authorized Amana Dealer. Additionally, we repair, service and install all the top brands of HVAC equipment available for commercial and residential properties, including companies like American Standard, Carrier, Trane, Goodman, York, Heil, Rheem, Daikin, Bryant, Ruud, Comfortmaker, LG, Lennox and more.
We service all styles of HVAC equipment, including ductless systems, split systems, single stage systems, heat pumps, gas furnaces, electric furnaces, oil furnaces, zoned systems, air handlers, multi-stage systems and all types of heating and cooling equipment. We also have master plumbers on staff for any and all plumbing-related needs and an expert electrician for residential and commercial electrical work. If you're looking for the best local HVAC repair person in Finneytown or anywhere in the Greater Cincinnati, Greater Dayton or Northern Kentucky area, we urge you to check out our website, look at our customer reviews and customer references and reach out to us if you have questions. No job is too big or small for Finneytown Heating & Cooling. We are your one-stop-shop for anything and everything related to Heating, Ventilation and Air Conditioning with all-around indoor air quality solutions you can afford. As a part of the Five Star Home Service Family, we have a great reputation in the home service industry with longstanding relationships with HVAC industry leaders, lenders, manufacturers and innovators. In any case, a great HVAC contractor is an expert who has taken the time to master the services they provide without exception. They should be top-notch furnace and air conditioning experts who don't experiment on the job site with your HVAC system or have to do any sort of guesswork. We are the area's top-rated heating and cooling team. We have standard procedures for everything we could encounter and our HVAC experts have seen it all. We are licensed, fully insured, NATE-certified HVAC experts in your area and we take pride in our work and strive to keep our prices as low as possible.
Common
HVAC Emergencies

And What to Do
Finding a repair person and having to pay for emergency repair work can be stressful if you own a home or business, especially when it comes to heating and cooling repairs. Unfortunately, most of the problems we come across are stuff that we can prevent with maintenance. In any case, there are certain types of issues you can handle on your own. Most HVAC problems, however, require a professional. If you own your home or business, we list some of the most common HVAC emergencies below that you should be aware of:
Condensation Line Clogging

Did you know that around 90% of the service calls we get during the summer involve air conditioner leaks? These leaks are usually small, or they start small at least. If an A/C leak isn't taken care of in a timely manner, nevertheless, it can end up causing major water damage. The most common cause of A/C leaks is a clogged condensate line. Condensate lines are what remove the excess moisture from the unit by transporting it outside to a place where it can't damage the system or the home. If this essential drain line ends up clogged by rust, dirt, algae or debris (which is not uncommon), this excess water can't exit the system properly. This leads to leak problems, unwanted dampness and water damage. If not taken care of properly, in fact, it can even lead to mold. Checking your pipes periodically ensures this line stays clear. 
Your air conditioner needs refrigerant (some call it coolant) to make sure that it can provide your home with cold air. Refrigerants absorb heat to generate cool air. Refrigerant lines run from the ac compressor to the evaporator coils. If there's damage to the drain line it can cause refrigerant leaks, which can make your air conditioner run continuously because it won't be able to reach the temperature needed to tell it to stop. If this goes on long enough, your compressor can overheat. Signs of a refrigerant leak include an overrunning HVAC system, inadequate cooling levels, ice build-up on refrigerant lines, and hissing from the refrigerant lines. To prevent this from becoming a problem, we suggest regular checks of your HVAC system, so it would be easier to identify leaks before they can cause irreparable damage to your system.
Malfunctioning Ventilation

Some HVAC systems have ventilation problems in the air duct system. This could mean there's a damaged vent or pipe or blockage in the tubes. Air blockages prevent heated or cooled air from properly traveling where it needs to go indoors. How do you determine if you have a malfunctioning ventilation system? You might find that your indoor space has uneven temperature distribution. Another sign is if the indoor air quality is poor. Youour equipment could run continuously. The best way to prevent these issues from becoming problems is by checking your air vents to make sure that they're free of blockages. If there is any debris, you'll need to remove it.
One of the most dangerous HVAC emergencies you can develop is a gas leak. If you have a gas furnace, you need to check your gas lines regularly to prevent leaks. Gas leaks can cause fires and explosions, not to mention gas poisoning. Residential and commercial HVAC units rarely need repair work performed when they are properly maintained by an HVAC professional. Nevertheless, problems can develop if the equipment is outdated or you're using it beyond what is suggested. Routine maintenance from an expert technician at Finneytown Heating & Cooling is essential. We can help you prevent furnace emergencies, so they do not catch you off guard. You can't afford to ignore problems with any sort of gas-powered equipment. If you ever smell gas, get out of the home immediately and then call 911.
24-Hour Emergency Furnace Services in Finneytown, OH and Greater Cincinnati
Ohio's winter weather is cold. When you lose your source of heat, your heating emergency becomes our heating emergency and we send someone over quickly. Fast and affordable emergency heating system repair services are always a simple phone call away when you choose Finneytown Heating & Cooling. We can fix any and all residential furnace problems (we repair all types of furnaces, all makes, ages and models) in a single visit. In fact, emergency furnace repairs are one of our specialties. With customer satisfaction as our highest priority, you can't go wrong calling Finneytown Heating & Cooling for all your heating needs. When you call us with a furnace problem, our emergency furnace repair experts send an expert to your home without any sort of delay, that same day. Without it costing you an arm and a leg, they show up fast and fix your furnace on the spot. Finneytown Heating & Cooling understands that a furnace breakdown is more than a hassle. With Ohio's cold weather, furnace problems are potential safety hazards.
Even if your heating system is still running, if your heater is underperforming or older than 15 years, you should call a professional to have it looked at, especially if it's an older gas furnace. Gas furnace problems can be especially dangerous. Don't risk letting a heating system problem go unaddressed another winter day.