Finneytown Furnace Repair Services
Expert
Heat Pump Installation

& Heat Pump Replacement in Finneytown, OH
Although heat pumps tend to cost a little more to install, they are worth the investment. Installing a heat pump for your home or business will save you money overall, in addition to operating more safely and being better for the environment. In the end, installing a heat pump essentially pays for itself with energy savings, safety and environmental protection. Finneytown Heating & Cooling offers all types of heat pump services in Finneytown and throughout Greater Cincinnati and Greater Dayton and surrounding areas. We offer the Best Prices Guaranteed for expert heat pump installation and replacement with customer satisfaction guaranteed.
As a member of the Five Star Family, our team of HVAC technicians is licensed and fully insured. In addition to top-notch heat pump installation and heat pump replacement services, we also offer 24-hour heat pump repairs, expert heat pump maintenance services and heat pump tune-ups and inspections.
If you already own a heat pump and its outdated or repairing it isn't the right solution, you should call us to discuss installing a more efficient model for your home or business. Because we have a team of the best heat pump experts in the region, Finneytown Heating & Cooling can always help. If you've never owned a heat pump and you're looking for a single piece of equipment for year-round comfort, we are more than happy to help. Simply give us a call! Finneytown Heating & Cooling is the area's Authorized Amana Dealer. We offer heat pump finance options available in-house, affordable Energy Star Certified equipment and equipment warranty coverage that you won't find anywhere else.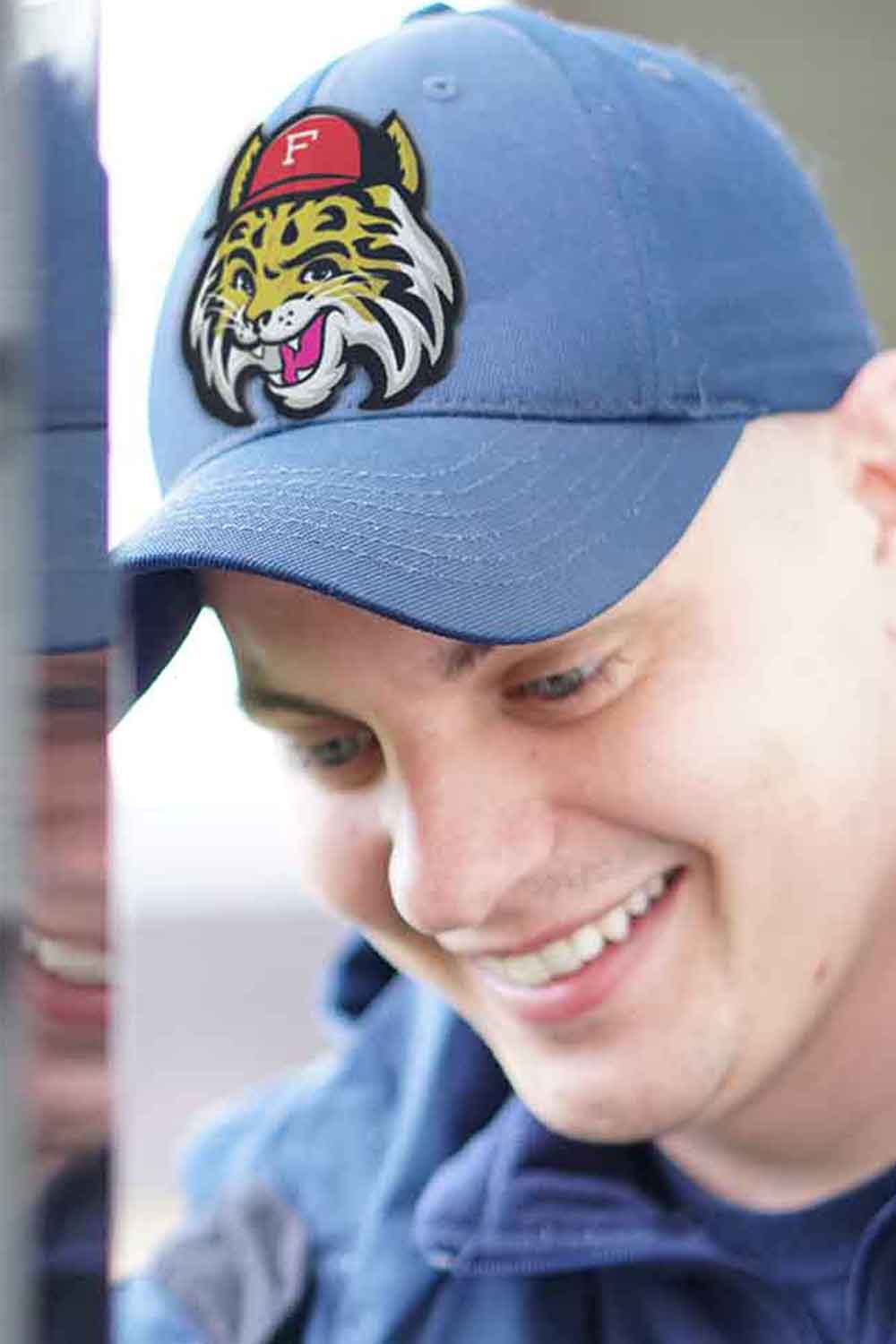 About Our Instant Online Estimate Deal
Are you looking to replace your heat pump or install a new heat pump? Why wait to get an estimate on your heat pump installation cost when you can find out online right now?
If you are thinking about installing a new heat pump in your home in the Greater Cincinnati or Greater Dayton area, we urge you to try out our "Instant Online Estimate" tool to get a free quote for heat pump replacement.  Finneytown Heating & Cooling is dedicated to serving homeowners and business owners throughout Southwestern Ohio with the highest level of quality of workmanship in the market. As a member of the Five Star Home Service Family, Finneytown Heating & Cooling guarantees customer satisfaction 100% on every installation we perform. We also offer the Best Prices Guarantee on all the HVAC industry's leading heat pumps and comfort systems. As your local Authorized Amana Dealer, we install the best heat pumps available on the market with an equipment warranty you won't find anywhere else.
Simply fill out the online form below and all the requested fields. As soon as we get the information we need, someone will get with you immediately. With our instant online support, the whole process takes minutes. However, if you're looking immediate assistance or you have questions, you can always call us to get a live person — 24 hours a day, 365 days a year. We at Finneytown Heating & Cooling, care about your indoor comfort level as well as your indoor air quality. We appreciate you visiting our website and look forward to serving you with any and all your home heating, air conditioning and indoor air quality-related needs!
When is the
Right Time

to Replace Your Heat Pump?
Determining whether it's time to replace your heat pump or to try keeping up with repairs can be challenging. To help you through this process without all the guesswork, we suggest looking at the main factors a homeowner should consider when deciding whether to replace a heat pump. These options include Seasonal Energy Efficiency Ratings, average lifespans, repair costs and the estimated cost to replace the heat pump.
COST TO REPLACE A HEAT PUMP

The cost to install a heat pump varies from $5,000 to $7,000 or more depending on the brand, the heat pump model and type and what contractor performs the installation. Usually, when you invest in a newer, energy-efficient heat pump it will help lower your heating and cooling costs. Additionally, the newer heat pumps we sell and install are designed to provide superior airflow in the winter and summer.
HEAT PUMP ENERGY CONSUMPTION

Unlike other HVAC systems, heat pumps give you both heat and cool air. Because they are used in the summer and the winter, they don't normally last for 20 or 30 years. Heating systems last much longer because they are only used for one season. In any case, right around the 12-year mark, a heat pump's efficiency begins to decline. The longer it's used, the more it declines. When a problem develops at this age, it might be possible to repair it. Nevertheless, you should remember this. It will only continue consuming more energy to stay effective and this causes electric bills to rise.
Seasonal Energy Efficiency Ratio ratings measure the efficiency of a heat pump during the winter and summer. To determine a unit's SEER rating, look at the production of cool air during the summer and compare it to the electricity it consumes. For newer heat pumps, SEER ratings range from 13 to 25. The heat pump's ratings is usually located on the side. The higher the SEER rating, the better and more energy-efficient the heat pump. Since 2006, heat pump sold in the U.S. has been required to have a minimum SEER rating of 13. With this change in the HVAC industry's standards, heat pump manufacturers began to use a new type of refrigerant in hopes of boosting the unit's efficiency. Additionally, the configuration of the machinery was upgraded to curb energy usage.
As we've noted, heat pumps are designed to have a lifespan of 10 to 12 years on average. In addition to how well it's installed, a heat pump's service life depends on the frequency of maintenance. We don't suggest making repairs to a heat pump that's older than 12. Although it might be possible to restore the operation of the equipment, when they're older than 12 years old, it's only a matter of time until something else needs to be repaired or replaced. Over time,, it's only going to get worse. If you have a unit that's 15 years old or older, your heat pump is definitely outdated. We suggest installing a new heat pump at this point.
We are your Local Authorized Amana Dealer
When it comes to keeping your indoor spaces comfy and keeping your air quality clean — no one does it better than Amana. Amana is an All-American Brand, with heating and cooling systems assembled on American soil and countless satisfied customers. If you check online, Amana has thousands of positive reviews from customers who purchase their products. 
We at Finneytown Heating & Cooling are proud to serve you as your local Authorized Amana Brand Dealer here in Finneytown and throughout the Greater Cincinnati and Greater Dayton areas. We also serve parts of Northern Kentucky. As your local heat pump installation experts, we have partnered with one of the HVAC industry's most trusted manufacturers. We look forward to selling, repairing, servicing, and installing these top-quality heat pumps at the most competitive prices in the area. We guarantee customer satisfaction 100%. Serving Southwestern Ohio as an Authorized Amana Dealer comes with the Amana Advantage. The Amana Advantage includes a wide range of benefits we pass on to our amazing customers like you. Amana also offers amazing warranty coverage, and we offer financing options, maintenance programs, and more. Amana brand takes pride in product quality and relies on strict quality-driven processes. The company has thousands and thousands of positive reviews from customers. Each review is verified by an industry leading, independent third party.
General
Heat Pump Installation

FAQ
What is the difference between an HSPF Rating and SEER rating?
These two terms are standard efficiency ratings that heating and cooling experts use for heat pumps. SEER stands for Seasonal Energy Efficiency Ratio. It tells you the overall efficiency of a heat pump in air conditioning mode. HSPF is short for Heating Season Performance Factor. This rating tells you the efficiency of a heat pump when it's in heating mode. The higher the SEER and HSPF ratings, the better and more efficient the equipment.
Is it OK for frost or icing to develop on a heat pump?
When heat pumps produce heat for the home during the winter, they use a refrigerant that turns into gas. This gas condenses once it reaches the heat pump's coils. In turn, the condensation forms frost on the coils. Small amounts of short-term frosting is nothing to worry about. Normally, heat pumps run defrost cycles to take care of this. During a defrost cycle the auxiliary heat strips are activated.. If your heat pump has a heavy coating of ice, however, or the defrost cycle isn't kicking on, call Finneytown Heating & Cooling right away. Heavy ice on your outdoor unit can indicate a more serious problem that requires a heat pump expert to resolve. 
Why are certain rooms in my home warmer or colder than others?
If your heat pump isn't sized properly when installed in your home or building, it might not be the right size. It might shut off before the entire place reaches the desired indoor temperature. If the heat pump is sized properly and this is happening, the home or building itself could have an air vent or air duct problem. An air duct system that was poorly installed or poorly designed can cause airflow problems. These airflow problems can make certain areas of the home colder or warmer than others. If your ducts aren't sealed properly, or an air leak goes undetected, the airflow might pass through your system unevenly. To properly determine the specific cause, give Finneytown Heating & Cooling a call.