White Oak, Ohio #1 Residential HVAC Company
Heating, Cooling & Indoor Air Quality Services in
White Oak, Ohio
White Oak is a community in Hamilton County, Ohio. Located northwest of Cincinnati, White Oak has a population of 19,167. Of the things to do in White Oak, visitors are encouraged to check out the Place, which is an amusement center. West Forest Park is located to the south and the German Heritage Museum is located about a mile away from LaRosa. The museum serves as a focal point in presenting and displaying German-American culture. This museum is the first of its kind in the Southwestern Ohio area. It serves as a testament to the many contributions German immigrants and their descendants made in the development of the Ohio Valley and America. The museum focuses especially on representing the long history of German-Americans in the region.
Additionally, it is near Mt. Airy. Mount Airy's forests are 1,459 acres in size. They include miles of hiking trails and bridle trails for horseback riders. Mt. Airy has Ohio's only wheelchair-accessible public treehouse, an enclosed dog park, and disc golf. Mt. Airy Arboretum's specialty gardens, gazebos and picturesque lake are a favorite wedding site. Mt. Airy has two forest lodges. Residents in White Oak who have residential or commercial furnace, air conditioning or indoor air quality needs can always turn to the top-rated HVAC experts at Finneytown Heating & Cooling. We offer emergency repairs, maintenance and the industry's best prices on HVAC installation. As a member of the Five Star Family, we can also help with plumbing, electrical and commercial projects. We are proud to serve the amazing people of White Oak, Ohio.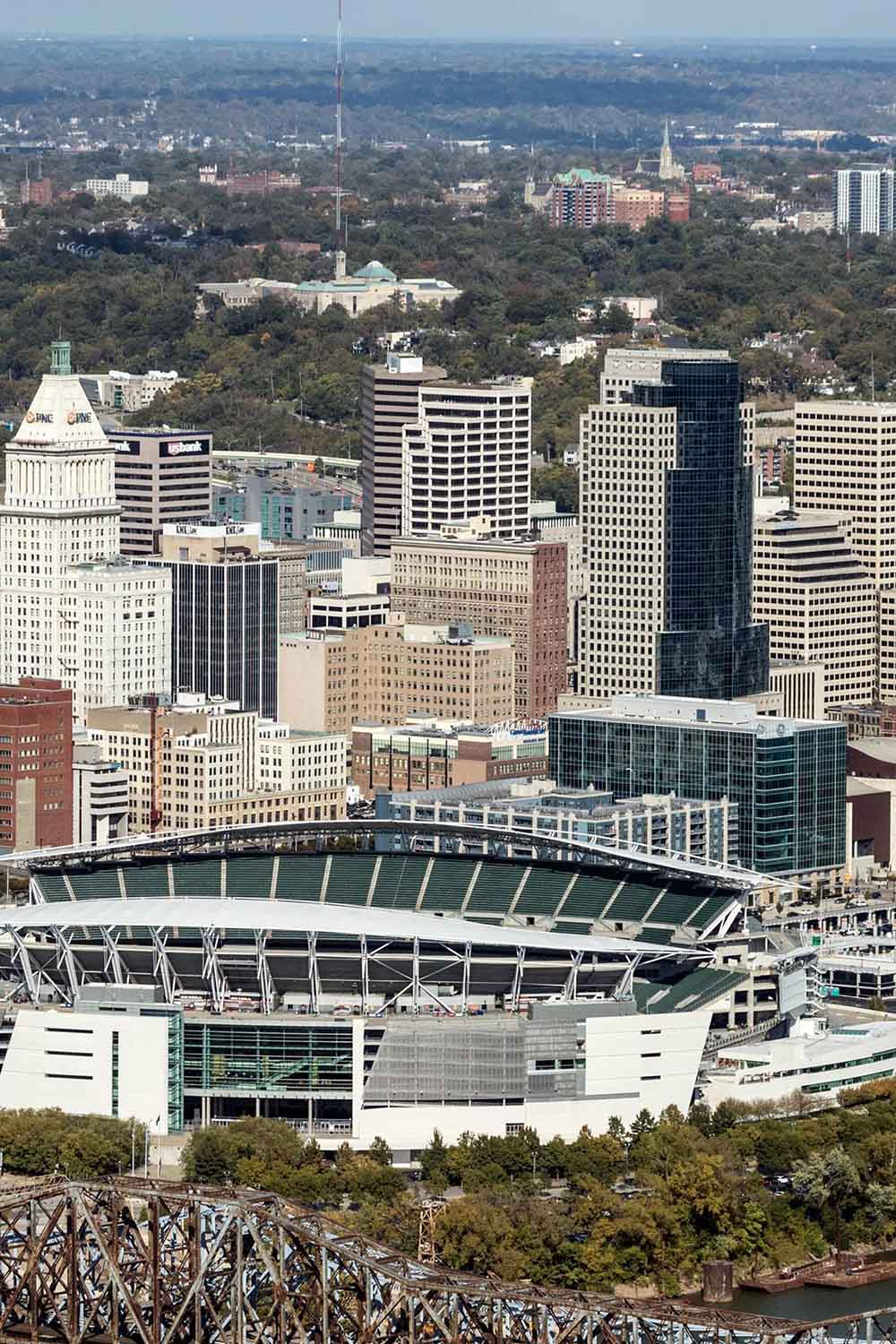 Finneytown Heating & Cooling
Residential HVAC Services in
White Oak, Ohio
Your Local
Heating & Cooling Experts

in White Oak, Ohio Heating Services

Whenever you schedule an appointment with Finneytown Heating & Cooling, our HVAC service vehicles arrive on time, as scheduled. We always call ahead about 30 minutes to let you know we are en route. Our service vehicles are always stocked and outfitted with all the latest tools, technology and equipment. We carry a wide range of air filters, HEPA filters, and common HVAC parts. We also offer the latest technology in smart thermostats, WiFi thermostats, and programmable thermostats, all of which are in-demand, sought-after smart devices that essentially pay for themselves in savings. Among our central cooling system products and services, we replace and repair fans, compressors, condensers, coils, electrical wiring, controls, air filters and more.

We recharge refrigerant levels and repair refrigerant lines. We work on gas stoves, gas furnaces, electric furnaces, heaters, water heaters, heat pumps and all other types of HVAC system components, air handlers and ventilation systems. We fix and install Indoor Air Quality products, air purifiers, germicidal uv lamps, humidifiers, dehumidifiers, or any other air quality product that works with an HVAC unit. In the wake of COVID-19, our iWave-R has become a popular and sought-after air purifier that uses ion technology to kill or remove bacteria and viruses from the indoor air.
HVAC Financing Options
Replacing any sort of home comfort system is a big job that can be expensive. However, sometimes it can be even more expensive not to replace an outdated unit. If you have an outdated furnace or air conditioning unit that's inefficient, it can actually cost more trying to keep it in commission — paying for frequent repairs in addition to high heating and air conditioning costs — than to go ahead and face the inevitable. If you are ready to take that step and replace a heat pump, furnace, or air conditioner and need finance options to replace the equipment, we can help! Your local heating, air conditioning and indoor air quality experts here at Finneytown Heating & Cooling have maintained strong relationships with area lenders and financial institutions who partner with us to help our customers through the process of buying a new home comfort system, whether it be a heat pump, A/C, or furnace. Our job is to help you maintain that perfect level of indoor comfort year-round and pay for it with reasonable monthly payments that have low-interest rates and flexible terms. This way you can enjoy your new HVAC system now, and pay for it over time because sometimes home comfort can't wait here in Ohio.