Finneytown Heating Services
Residential Heat Pump Services in
Finneytown, Ohio
Keeping you indoor space comfortable isn't always easy here in Southwest Ohio. Frigid winter temperatures are soon followed by hot and humid summers. With temperatures moving from extremely hot to extremely cold during the course of a full calendar year, our HVAC systems need to be reliable. Moreover, they need to be prepared for the challenges of each season so you can remain comfortable indoors. With all the HVAC equipment available on the market, there's one HVAC system that's ideal for  year-round usage. That system is a heat pump. Heat pumps offer energy-efficient heating and air conditioning you can count on throughout the year! However, to get the most out of a heat pump, the heating and cooling equipment needs to be installed by an HVAC expert who knows what they're doing. Additionally, heat pumps also need to be maintained regularly by an expert. Whenever repairs are necessary, they also need to be performed by an heating and cooling expert.
If you're looking for a heat pump expert for your home or business here in Southwest Ohio, you're in the right place. You are always in good care when you choose Finneytown Heating & Cooling. As a member of the Five Star Home Service Family, we encourage you to use our top-rated team members for all your heat pump services. We offer emergency heat pump repairs, heat pump replacement, heat pump installation, heat pump maintenance, tune-ups and more. Our team of technicians are fully insured and NATE-certified. These heat pump experts specialize in a wide range of residential and commercial HVAC services. We sell and install HVAC systems that are second to none. With decades of combined experience in the HVAC industry, our long history of superior service and excellence is certain to get you the results you want. As a customer of Finneytown Heating & Cooling, we believe you deserve nothing less than the best.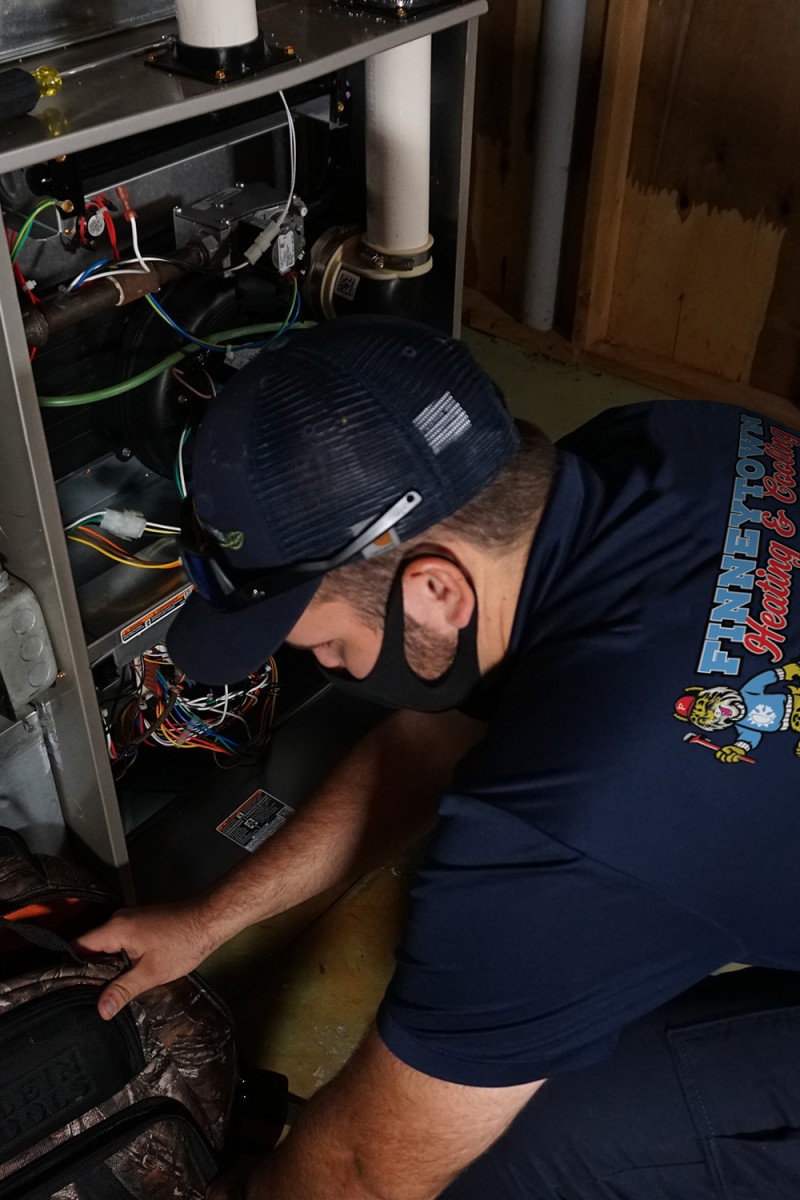 Finneytown Heating & Cooling
Local
Heat Pump

Repair, Maintenance, and Installation
Finneytown Heat Pump Services
Heat pumps are devices that transfer heat from one place to another. They offer heating and air conditioning for homes and commercial spaces. Although heat pumps look a lot like a central air conditioning system, they offer heating in addition to air conditioning. During the winter, heat pumps usually work with the assistance of an air handler.
Finneytown Heating & Cooling encourages you to improve your indoor comfort levels while lowering your heating and air conditioning costs by installing a heat pump. This single, year-round heating and cooling system is better for our environment. Heat pumps need less maintenance. They are also lighter on energy consumption and much quieter. When things become hot and humid during the summer here in Southwest Ohio, heat pumps operate very similarly to an air conditioner. They help to remove humidity and offer indoor comfort that's no different than a centralized air conditioner. During the winter, however, heat pumps also help with indoor heating. During the coldest times of the year, heat pumps work with an air handler or secondary heat source.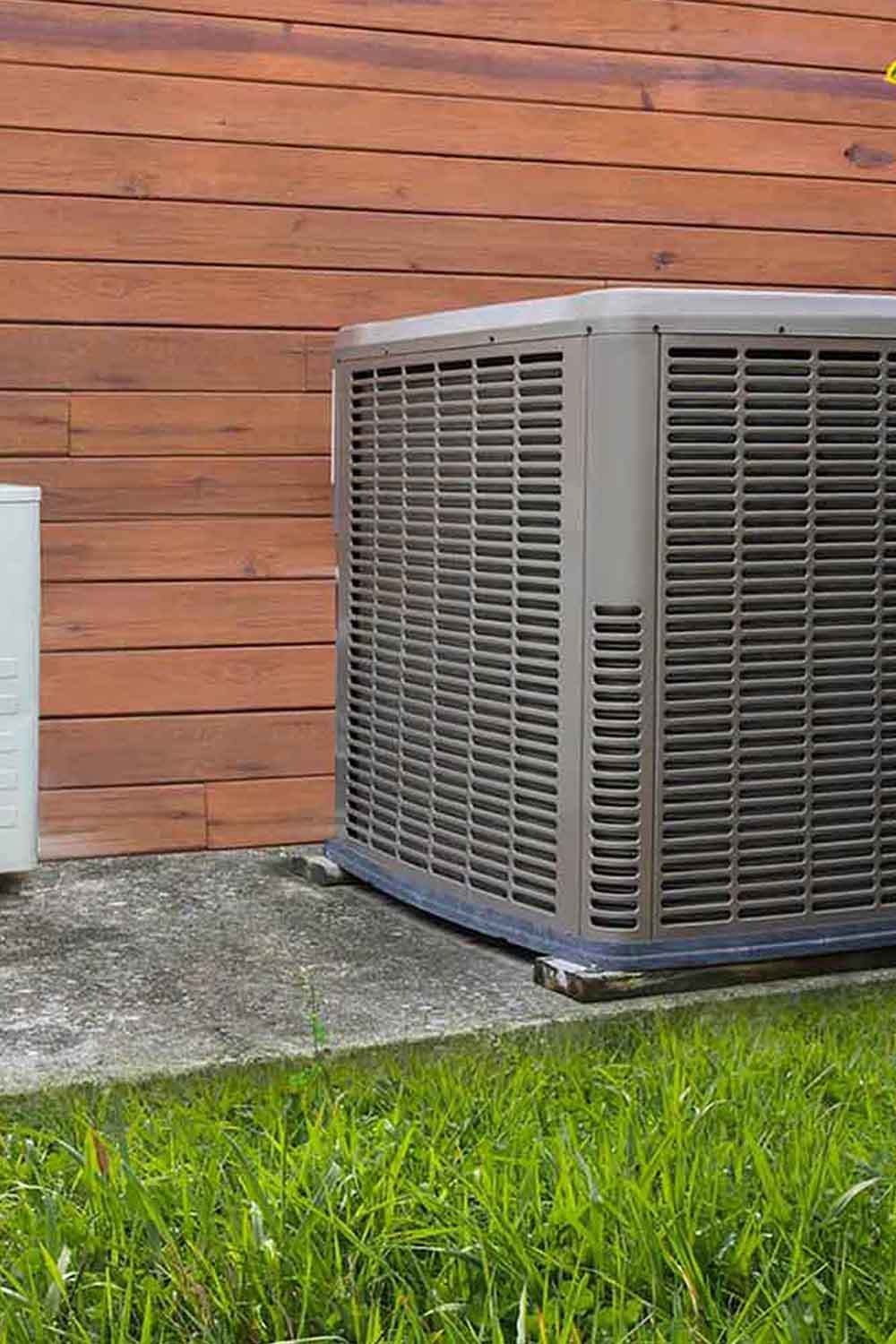 Heat Pump Repair Specialists in Finneytown, OH
Heat pumps offer energy-efficient air conditioning and affordable heating to keep your indoor space comfortable around the clock, all year long. If your heat pump is underperforming or if you're experiencing heat pump problems, you should contact the heat pump repair experts at Finneytown Heating & Cooling! Our team of NATE-certified experts are licensed, certified and fully insured. We offer 24-hour heat pump repair services for homeowners and business owners throughout Southwest Ohio at the most competitive prices in the area. Whether your heat pump problems are complex or they seem minor, Finneytown Heating & Cooling is the team to call. You can always trust us to bring you the best expert heat pump services for your situation, no matter how big or small that situation might be. We offer long-term solutions you can afford.
As a part of the Five Star Home Service Family, Finneytown Heating & Cooling is operated by brand ithe best experts in the HVAC industry. We offer top-notch heat pump repair services at prices that are fair and use team members who are highly skilled and friendly. We also offer rapid same-day scheduling and customer satisfaction is guaranteed. 
Expert
Heat Pump Maintenance

in Finneytown, OH

Because they're being used during the summer and winter, heat pumps need regular expert care so that they don't develop excessive wear and tear and degenerate over time. Without this care, heat pumps become inefficient quickly. We at Finneytown Heating & Cooling encourage our customers who own heat pumps to have preventative maintenance performed regularly and consistently to minimize wear and tear on the unit and lengthen its service life. Heat pump experts say this needs to be done at least once each year. Without regular maintenance, heat pump systems consume up to 25 percent more energy. Our NATE-certified experts at Finneytown Heating & Cooling clean, lubricate and inspect your heat pump from top to bottom during a service call. Our experts treat your heat pump with the professional care it requires to make it last as long as possible.

At Finneytown Heating & Cooling, our furnace maintenance services prolong your heating system's lifespan and ensures optimal comfort throughout the home for an extremely reasonable price.vTo keep your heating system firing on all cylinders all winter long, schedule your furnace tune-up and furnace safety check today as part of a routine seasonal maintenance visit with one of our friendly furnace experts who would be happy to come to your home when it's convenient for you and service your heating equipment so your home is warm and safe throughout the cold season.
Heat Pump Installation & Replacement Experts in Finneytown, OH
Finneytown Heat Pump
Installation
Although they might cost a little more to install on the front end, your monthly budget and mother nature will thank you for upgrading to a heat pump when the time comes to install a new HVAC system. In the end, installing a heat pump essentially pays for itself in energy savings, safety and environmental protection. Finneytown Heating & Cooling offers all types of heat pump services in Finneytown and throughout Greater Cincinnati and Greater Dayton and surrounding areas. We offer the Best Prices Guaranteed for expert heat pump installation and replacement. Customer satisfaction is also guaranteed.
As a member of the Five Star Family, our team of HVAC technicians are highly-skilled heat pump experts who are licensed and fully insured. In addition to top-notch heat pump installation and heat pump replacement services, we also offer 24-hour heat pump repairs, expert heat pump maintenance services and heat pump tune-ups and inspections. If you already own a heat pump and its outdated or repairing it isn't the right solution, you should call us to discuss installing a more efficient model for your home or business. Because we have a team of the best heat pump experts in the region, Finneytown Heating & Cooling can always help. If you've never owned a heat pump and you're looking for a single piece of equipment for year-round comfort, we are more than happy to help. Simply give us a call!
We Provide Heating Services in Finneytown, Ohio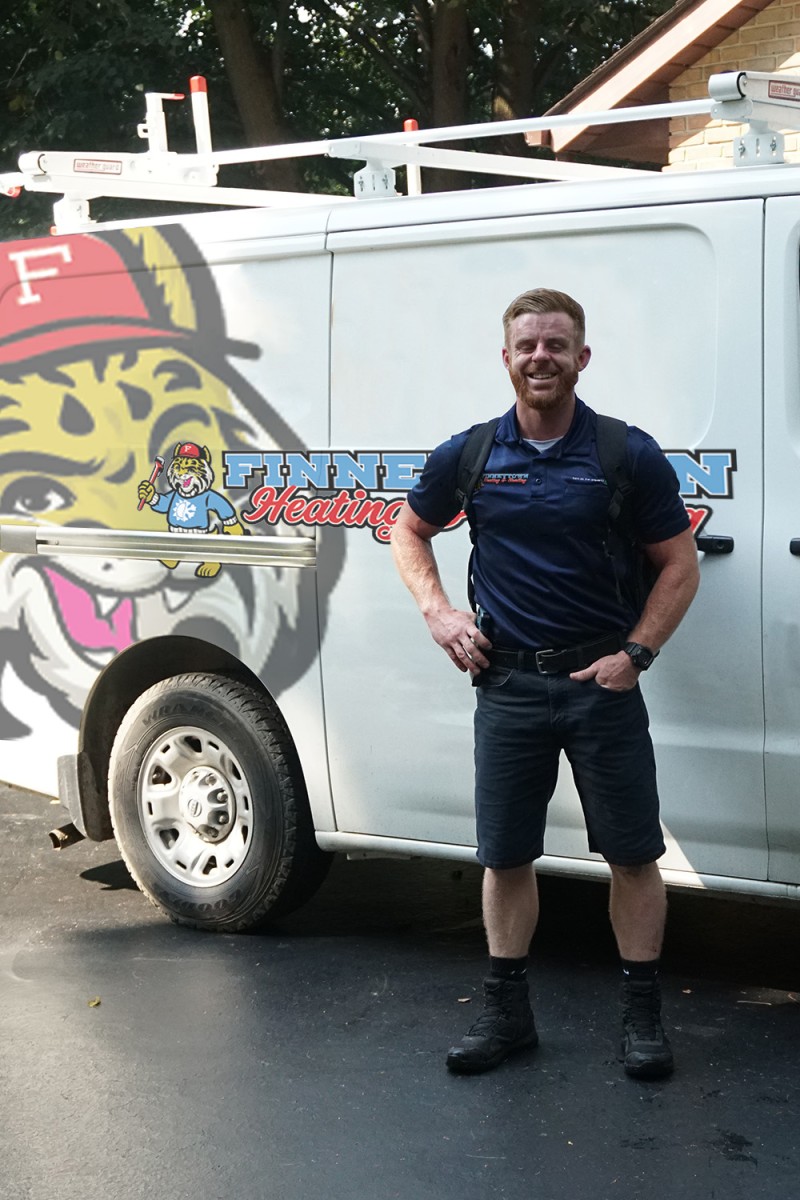 Same-Day Emergency Heat Pump Repair Experts in Finneytown, OH
Finneytown Heating & Cooling offers emergency heat pump repair services 24 hours a day, 7 days a week, 365 days a year, throughout the Greater Cincinnati and Greater Dayton areas. Emergency Heat Pump Services in Finneytown, Ohio, And Surrounding Areas. When you call the experts at Finneytown Heating & Cooling for help with a heat pump repair, our friendly call center can usually dispatch an NATE-certified heat pump repair expert right away. We offer same day scheduling for emergency heat pump repairs. Using the latest tools and diagnostics technology, our emergency heat pump repair experts are able to diagnose your heat pump's problem right away. Our heat pump diagnostic services are only $69, and that's without any obligation to make the repair. Depending on what our experts find and what you decide to have done, we can repair your heat pump that same day, on the spot, so you don't lose another day without indoor comfort. Regardless of the size and scope of the job, we can help. No job is too big or too small. We fix and service all types of heat pumps — all makes, brands, models, and ages of equipment.
If your heat pump is underperforming or has stopped working completely, Finneytown Heating & Cooling is the team to call. We offer affordable heat pump support with same-day scheduling on emergency heat pump repairs, whether commercial or residential. Finneytown Heating & Cooling is a proud member of the Five Star Heating & Cooling Group Family. The Five Star Family is well known for its top-rated home service companies in Ohio. Customer satisfaction is always guaranteed across the board and we offer extended hours of customer support. When you hire a professional HVAC company like Finneytown Heating & Cooling, quality is what you get every time. We offer affordable emergency furnace repairs and heating system repairs to all of our clients in Southwestern Ohio and Northern Kentucky! Moreover, to help homeowners prevent instances like this from happening in the first place, we also offer routine furnace maintenance services throughout Greater Cincinnati as well! The expert service team at Finneytown Heating & Cooling brings you top-class service that guarantees satisfactory furnace repairs every single time. We know that you are in a tough spot when your heater goes haywire. We know you need an HVAC expert you can trust to repair things in a timely manner. So we send you certified and licensed professionals quickly and utilize cutting-edge repair tools and the latest HVAC technology. For expert HVAC services you can trust from a local team near you that truly cares about your home comfort, budget and well-being, you can always count on us.
When do heat pumps require expert maintenance?
Because they are used during the summer and the winter, heat pumps are far more susceptible to wear and tear than other types of HVAC equipment. Heat pumps require an air conditioning tune-up before summertime and a heating tune-up before winter. However, to save money on maintenance costs, we recommend checking our website for pre-season specials on heat pump maintenance deals. We always have special offers and we always offer preventative maintenance plans. Having said that, if you don't have your heat pump serviced twice a year, it's essential that maintenance is performed at least one time each year. Annual maintenance protects the heating and air conditioning equipment from wear and tear and prolongs the equipment's lifespan. Maintenance also optimizes performance and efficiency.
Are heat pumps as good as air conditioners?
An air source heat pump, or a traditional heat pump, utilizes refrigerants to cool the air and transfer heat. Nevertheless, heat pumps are much more efficient than air conditioning units and heating systems. An air-source heat pump's efficiency varies from 175 percent to as high as 300 percent. However, a geothermal heat pump's efficiency varies from 300 percent to as high as 600 percent. One of the biggest benefits of having a heat pump is that it will provide heating and air conditioning. If your indoor space needs an additional heat source, you should use an air handler for the coldest times of the year. 
What is a heat pump's average lifespan?
Heat pumps can last 10 to 20 years, depending on the frequency of usage. However, 15 years is the average. Although heat pumps are very similar to air conditioners, they can provide both heating and cooling, which means they are typically used longer each year. There are several factors that contribute to a heat pump's lifespan, including the equipment's maintenance record, the condition of the air filters and how professionally the unit was installed. Other factors include the total number of hours of operation.