Finneytown Furnace Repair Services
Expert
Heat Pump Repair

Services in Finneytown, OH
When temperatures fall below our level of comfort, we usually turn to our heat pumps for heat. However, just like any other piece of technology, heat pumps can eventually develop technical difficulties, especially if it's not properly maintained. Our experts at Finneytown Heating & Cooling genuinely care about the comfort and satisfaction of you and your loved ones. With this in mind, we will do anything in our power to provide you with the absolute best heat pump services possible. No matter the size or scope of the project, we are the area's top-rated team for all types of heat pump services!
Because heat pumps have fewer moving components than other HVAC systems, they are less prone to breaking down. Nevertheless, eventually, heat pump owners experience some type of issue that requires heat pump repair services from an expert technician. If your heat pump is failing to turn on, failing to switch between heating and air conditioning modes, or failing to perform to your needs, Finneytown Heating & Cooling is the company to call. We repair all types of heat pumps, all makes, models and brands of equipment. Finneytown Heating & Cooling is a proud part of the Five Star Home Service Family. When it comes to heat pumps, the most common problems we encounter include refrigerant leaks, electrical problem, fan motor problems, icing problems and defective reversing valves. To prevent these issues, there's no substitute for seasonal maintenance. To repair them, there's no one like Finneytown Heating & Cooling. Customer satisfaction is always 100% guaranteed.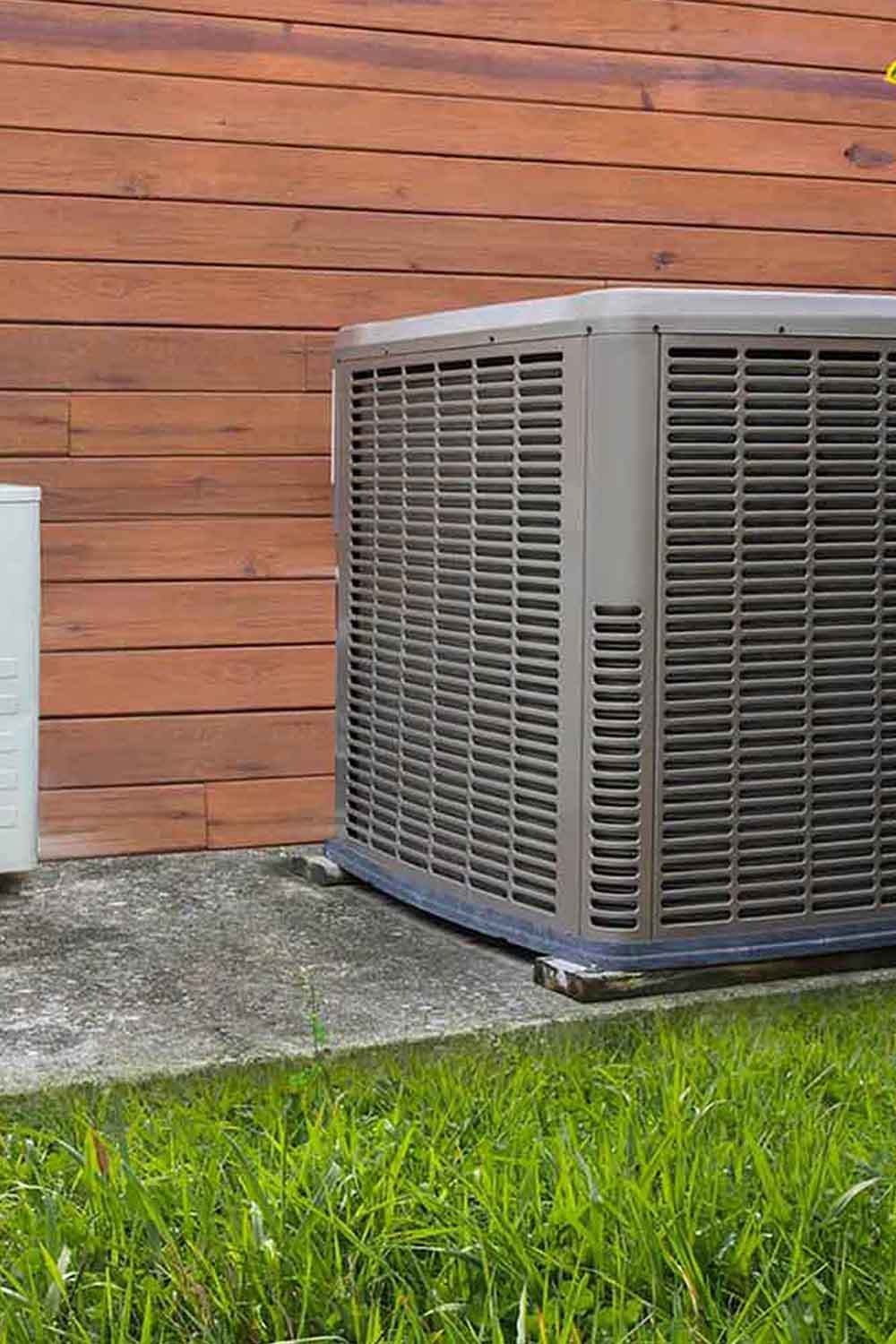 About Our Heat Pump Service Call Deal
If you own a heat pump and it's not performing properly, you need an expert to help figure out the cause of the problem. We at Finneytown Heating & Cooling offer low-cost heat pump diagnostics in Finneytown and throughout the Greater Dayton and Greater Cincinnati areas. We use the latest tools and technology available in the HVAC industry and our technicians are train above and beyond industry standards. As soon as you call us for a repair, we send a technician to your home or business as soon as possible. The men and women who wear our uniforms are certified, fully insured employees of our growing company.
Finneytown Heating & Cooling offers diagnostic services on all types of heat pumps at the lowest price rates in Southwest Ohio. When performing diagnostic services, our heat pump specialists use their extensive heating and cooling system experience to correctly identify the problem. Depending on what you choose to do moving forward, we can usually repair your heat pump on the spot, that same day. To schedule a Service Call and get your heat pump unit properly again without it costing you an arm and a leg, call Finneytown Heating & Cooling today.
4 Signs You Need
Heat Pump Repair

Work
Are you having problems with a heat pump in the Greater Cincinnati or Greater Dayton area? Heat pumps provide heating and air conditioning using a single unit. Although heat pumps are reliable and efficient, they need to be inspected by an HVAC expert at the first sign of a problem. Below is a list of warning signs that warrant a heat pump repair in Southwestern Ohio.
Icing or ice accumulation on a heat pump's casing is a problem. Typically, a dirty air filter or refrigerant leak is the reason for iced-over coils. Our heat pump technician can determine the source of the problem quickly. If the heat pump's refrigerant is running low, we can seal the leak and refill the unit to stop icing.
A lot of people decide to have heat pumps installed specifically because of the unit's heating and cooling efficiency. Heat pumps have lower operating costs. Because of this, if you aren't enjoying the cost-saving benefits, or if your home heating and cooling costs seem to be increasing, it's time to see what's the cause of the problem. Increasing electric bills are a red flag.
No Heat or Air Conditioning

Heat pumps have a reversing valve that alternates the direction the refrigerant flows to allow the unit to heat your indoor space or cool it, depending on how you set the thermostat. If your heat pump isn't heating or cooling your indoor space, the reversing valve might be stuck, which is a common reason for a heat pump repair in Southwest Ohio.
Heat pumps are quiet by design. You should expect your heat pump to whisper quietly. It should never be making loud noises. If you hear mechanical sounds like groaning, rattling or grinding, it's time for a heat pump repair. Our heat pump technicians at Finneytown Heating & Cooling can correctly identify and fix the problem so there's no more loud noises.
Emergency Heat Pump Repair Experts in Finneytown, OH, and surrounding areas
Is your heat pump on the fritz when you need it most? Finneytown Heating & Cooling is the company to call if you need emergency heat pump repair services. We offer same-day scheduling on emergency heat pump repairs throughout the Greater Cincinnati and Greater Dayton areas. We also service parts of Northern Kentucky. When you call the experts at Finneytown Heating & Cooling for help with a heat pump repair, our friendly call center can usually dispatch a NATE-certified heat pump repair expert right away. We offer same-day scheduling for emergency heat pump repairs. Using the latest tools and diagnostics technology, our emergency heat pump repair experts are able to diagnose your heat pump's problem right away. Our heat pump diagnostic services are only $69, and that's without any obligation to make the repair. Depending on what our experts find and what you decide to have done, we can repair your heat pump that same day, on the spot, so you don't lose another day without indoor comfort. Regardless of the size and scope of the job, we can help. No job is too big or too small. We fix and service all types of heat pumps — all makes, brands, models, and ages of equipment.
If your heat pump is underperforming or has stopped working completely, Finneytown Heating & Cooling is the team to call. We offer affordable heat pump support with same-day scheduling on emergency heat pump repairs, whether commercial or residential. Finneytown Heating & Cooling is a proud member of Five Star Home Services. The Five Star Family is well known for its top-rated home service companies in Ohio. Customer satisfaction is always guaranteed across the board and we offer extended hours of customer support.
General
Heat Pump Repair

FAQ
What are the most common problems with heat pumps?
The two most common problems we encounter with these units include blowing cool air in heating mode and heat pumps that run non-stop. Other common problems are related to poor airflow, which causes the unit to freeze up. Freezing can also be caused by low levels of refrigerant. 
What are the different styles of heat pumps?
The three types of heat pumps include single-stage, two-stage and variable-stage units. Single-stage heat pumps are entry-level air heat pumps. They either run at 100% capacity or they shut off. While single-stage heat pumps can cool your home reliably, they may struggle with or large buildings. Two-stage heat pumps can operate at 100%, or at 70% in their second stage. This enables you to use it at a capacity that isn't full blast, which saves on wear and tear as well as energy. With a variable stage heat pump, instead of frequently cycling on and off to heat or cool your home, it adjusts its output capacity to meet your comfort levels. Although a traditional air conditioner operates at a single speed, whether it's a hot or a mild summer day, a variable-speed heat pump will adjust the speed.
How do you determine when to replace a heat pump?
As a general rule, heat pumps can be expected to last between 10 and 15 years. However, if your heat pump makes any sort of grinding, squealing or banging noises while you're using it, it's a sign the unit needs professional care. If you notice any of these noises or other strange sounds, it might be time to replace your unit (especially if it's more than 10 or 15 years old) with a new energy-efficient Amana heat pump installed by Finneytown Heating & Cooling. With Amana's quality and warranty coverage, as long as you maintain your new heat pump, you won't ever have to worry about replacing it again or installing a new heat pump in your southwestern Ohio area home or business.